istanbul: topkapi palace (1459-1856) aka yeni sarayi or new palace in turkish
sultans, grand viziers, eunuchs and the harem -- it all went down in topkapi palace --
enjoy some of the finest examples of ottoman architecture!
the initial ottoman palace (eski sarayi or old palace) was in beyazit square, now site of istanbul university.
topkapi means cannon gate, named for a lost byzantine gate on the seraglio point site of the palace.
the seraglio point palace setting was originally the site of the greek acropolis of byzantion.
http://en.wikipedia.org/wiki/Topkap%C4%B1_Palace
sultan mehmed II ordered the initial construction around the 1460s
the layout of topkapi palace grounds
across from sirkeci station
old graveyard
the instantly overcrowded newish istanbul T1 hafif metro or light metro line
palace walls in gulhane park
park palace entrance
awww yeah -- the harem entrance --
the sultan was the only non-eunuch allowed in here
harem courtyard
the sultan's mom's room in the harem
whattt?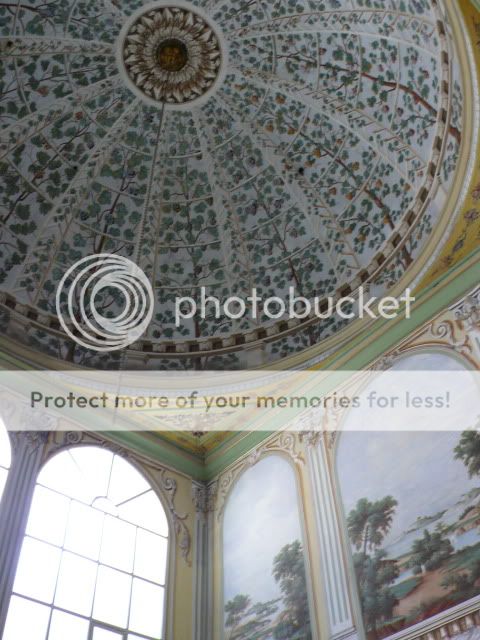 aaand another courtyard
fireplaces, sinks and shelving
got tile?
fancy former sultan's privy
water views of the anatolian or asian side from the palace seraglio point
bosphorus bridge
views over the golden horn (halic in turkish)
galata tower
hagia eirene -- enclosed in the palace grounds it predates topkapi palace by over 1000ys!
it was built in the early 300ADs and was the 1st church built in constantinople
there was a pre-christian temple here prior to that
it was never a mosque -- the ottoman janissaries used it as an armory and storage shed
today? its often used as a concert hall -- otherwise unfortunately you need special permission to enter
http://en.wikipedia.org/wiki/Hagia_Irene
main topkapi palace gate -- yes the servered heads of traitors were displayed outside
just outside the palace gate - the fountain of sultan ahmed III (1728)
the architectural style is turkish rococo from the tulip period
previously, a byzantine fountain called the perayton stood here
http://en.wikipedia.org/wiki/Fountain_of_Ahmed_III
***
so how did the 400 year topkapi palace of the sultans era end? quietly.
in 1856 one of the last sultans moved to dolmabache palace over the golden horn, a european style palace.
topkapi was neglected until it was made into a museum in 1923.
***
winding down -- neighborhood next to the palace walls
http://en.wikipedia.org/wiki/So%C4%9...ka%C4%9F%C4%B1
fyi -- this is thee typical turkish breakfast -- the bagel thing is called a simit
*** so thats how they lived like a sultan -- now its time to go back to our peasant lives lol!
***