Fox Glacier is a very small town and you can easily walk from one end to the other. Helicopter companies bring visitors high up into the mountains for sightseeing flights and also hikes.
The helicopter gently climbed above the mountains and we stayed still for a bit. There wasn't much turbulence at these heights and we rocked only slightly during our hovering.
Is this Lake Tekapo on the other side of the mountains?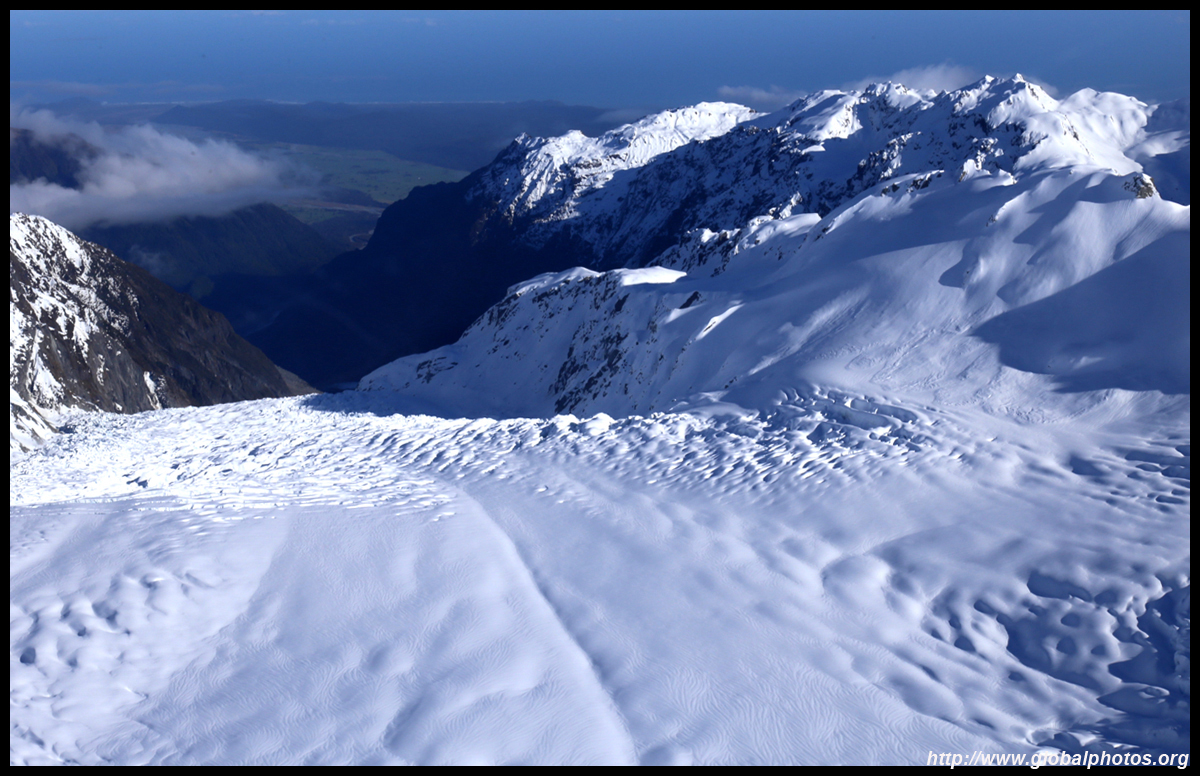 More photos on my website : http://www.globalphotos.org/nz-fox.htm