Registered User

Join Date: Sep 2005

Posts: 3,132
Quote: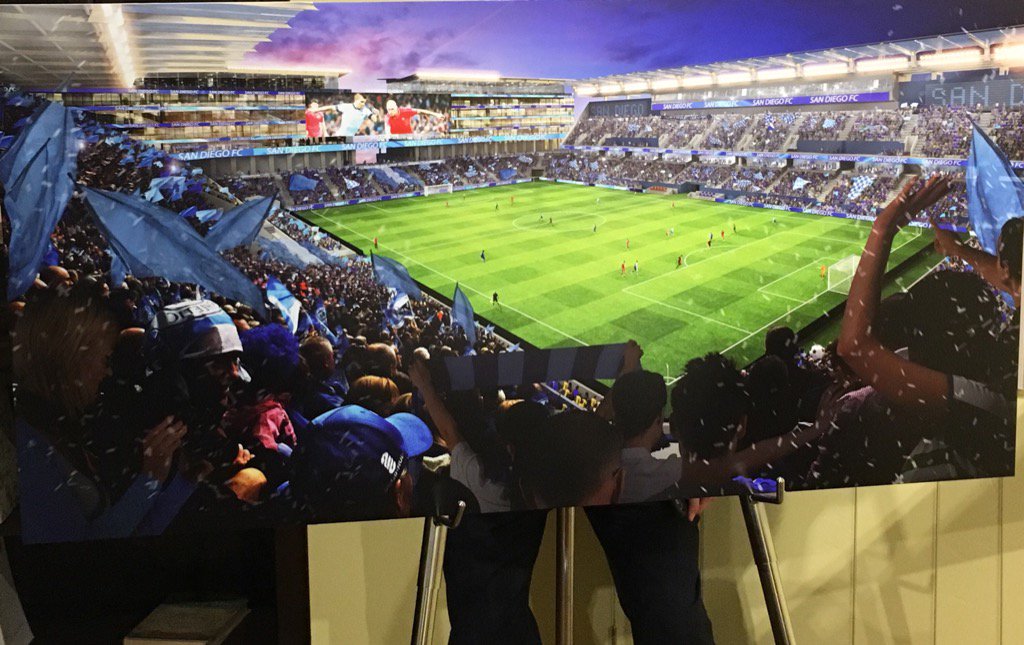 $1B soccer redevelopment initiative announced for 'Q' site

A $200 million soccer stadium as part of a $1 billion redevelopment of the Qualcomm Stadium property in Mission Valley was proposed Monday with a citizens ballot initiative drive as the vehicle to bring it about.

The facility containing 20,000 to 30,000 seats and projected to open in 2020 could also be used by San Diego State University's Aztecs football team and other soccer teams.

The project, coming 10 days after the Chargers relocated to Los Angeles, came from FS Investors, a La Jolla and San Mateo investment group with a variety of present and past ventures, including some sports and commercial developments.

http://www.sandiegouniontribune.com/...122-story.html