First Restaurant in Taiwan Accepts Payment in Bitcoin
"Coin Cake"
in Kaohsiung is the first restaurant in Taiwan to have started accepting bitcoins.
"Coin Cake"
in Kaohsiung now can accept Bitcoin (BTC) and Ethereum (ETH) payment.
It will start to accept Litecoin (LTC) and Ripple (XRP) payment later.
City:
Kaohsiung
Location:
Sanduo shopping district
Kaohsiung is always the most innovative city in Taiwan with so much new development first seen in Taiwan.

Kaohsiung has become the most high-tech smart city in Taiwan.
Source:
http://news.ltn.com.tw/news/life/breakingnews/2224184
全台首家!可用虛擬貨幣付款的蛋糕店在高雄開幕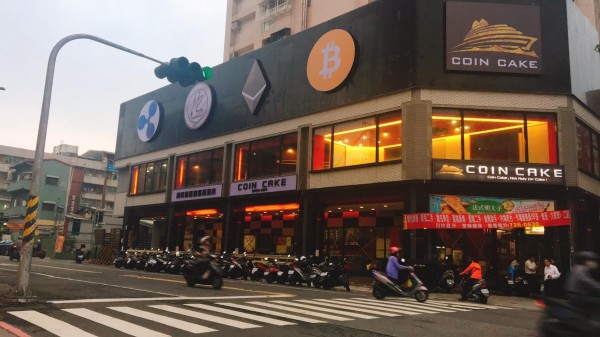 全台第一家可用虛擬硬幣支付的咖啡廳Coin Cake。(圖擷取自Coin Cake臉書)
2017-10-16
〔即時新聞/綜合報導〕在國外已有店家接受虛擬貨幣消費,但在台灣還不是相當普及,台灣首家接受「比特幣」(Bitcoin)等虛擬貨幣支付的蛋糕店Coin Cake昨在高雄開幕,民眾除了可用台幣付款,還能選擇以比特幣等虛擬貨幣付款。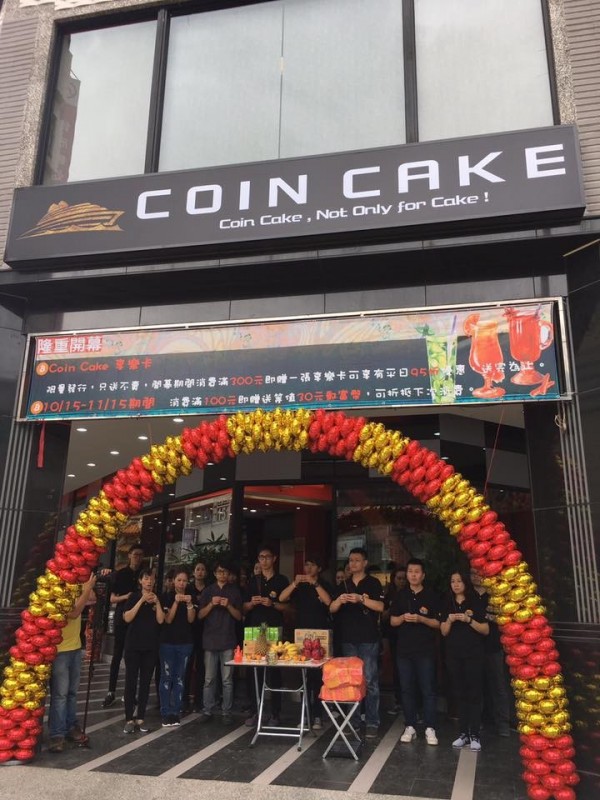 Coin Cake昨日正式在高雄市開幕。(圖擷取自Coin Cake臉書)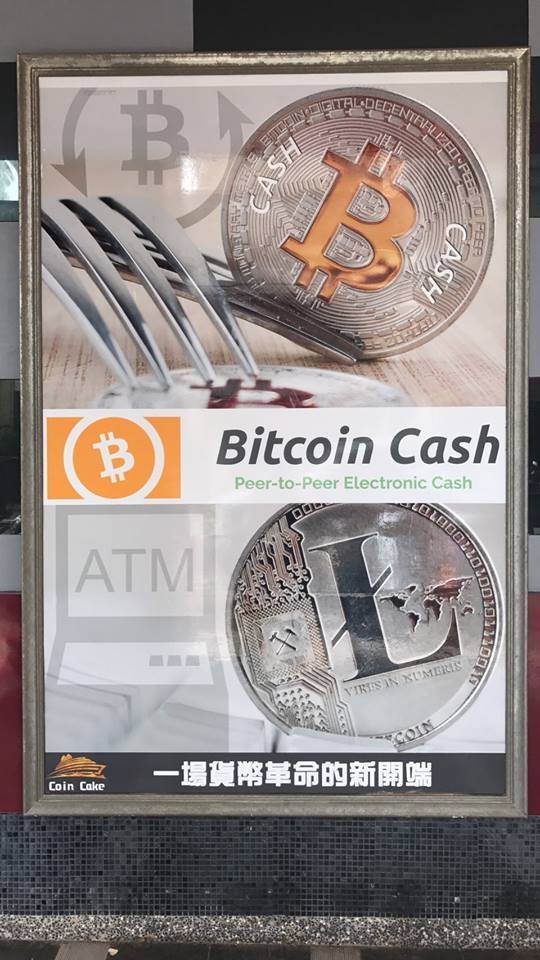 由於國內虛擬硬幣的使用還不普及,Coin Cake未來將面對不小的挑戰。(圖擷取自Coin Cake臉書)
綜合媒體報導,昨在高雄市三多商圈開幕的Coin Cake,商品主打咖啡與烘焙麵包等餐點,單價多在百元內。業者表示,這家店所提供的蛋糕、咖啡等餐飲服務除了可用台幣付款,也可選擇以比特幣、以太幣(Ether)等虛擬貨幣付款,民眾只要擁有虛擬貨幣電子錢包,結帳時可不需要掏出現金。
不過國內目前尚未有虛擬貨幣交易平台,消費者若要以虛擬貨幣支付,須將打算購買商品以台幣計算加總後,當下查詢虛擬貨幣與台幣換算的相對幣值,以計算機人工換算後,再從消費者虛擬貨幣錢包中扣除。
業者也承認,即便虛擬貨幣在日本等國家都已被官方認可接受,在台灣目前還是非常不普及,所以才秉持一股熱情來推動,看好虛擬貨幣是未來趨勢,為教育更多民眾、落實在日常生活使用,才開店推廣,至於虛擬貨幣漲跌風險他們願意承擔。
Coin Cake開幕首日即吸引不少消費者,約有20多位民眾以虛擬貨幣付款,但為宣導虛擬貨幣的使用概念,店員向民眾解說也耗費不少時間,結帳排隊時間因此拉長。有民眾跟媒體反應,虛擬貨幣手工換算過程耗時,還不如使用感應式的一卡通、Apple Pay等現有貨幣工具還來得方便與快速,但業者認為那僅僅是現金轉換,與虛擬貨幣概念不同,將不考慮採用。
Taiwan 台湾 대만 ไต้หวัน
Kaohsiung 高雄 가오슝 เกาสง