Registered User

Join Date: Aug 2002

Location: Toronto

Posts: 45,427
The South African Building That Came to Symbolize the Apocalypse
---
The South African Building That Came to Symbolize the Apocalypse
Feb 21, 2017
By RYAN LENORA BROWN
Read More:
https://www.citylab.com/navigator/20...alypse/517350/
Quote:
.....

For more than four decades, the Ponte City tower, which juts out over downtown Johannesburg like a 54-story toilet-paper tube, has been a vertical warehouse for South Africans' greatest hopes and worst fears about their cities and themselves.

- Built at the center of a buzzy, international neighborhood, Ponte began life as a posh address for white residents in the 1970s. The building's unusual architecture—its flats all face a gaping open core—lent it a distinct, if eerie, appeal from the outset. But as the fall of apartheid transformed the city center, the building was dragged along with it, morphing into an outsized symbol of the violence and decay that gripped parts of Johannesburg during South Africa's messy transition to democracy in the 1990s. --- Over the past few years, the building has appeared in several international films (its credits include District 9, Chappie, and a Drake music video, among others), always as a place both desolate and dangerous. But Resident Evil, which opened in late January in the U.S., took it a step further. It picked Ponte up out of downtown Johannesburg, and dropped it down in the middle of a gutted metropolis at the end of human history. The symbolism was hard to miss.

- It was hardly the first time that downtown Johannesburg had caught the attention of filmmakers searching for a city whose landscape could quickly telegraph violence and disarray. This was the same city that The Hulk smashed to pieces in 2015's Avengers: Age of Ultron, and the same "dystopic irradiated wasteland" that Judge Dredd and his crew chased bad guys through in the comic book cum 2012 action movie Dredd. --- And Ponte itself has had many a sordid film cameo. Alien space ships hovered above it in District 9, gangsters staged dogfights in its haunting circular "core" in Chappie, and Navy Seals stormed through the building in search of a team of Congolese warlords in Seal Team 8: Behind Enemy Lines. Drake filmed the climactic gangster-showdown scenes in his surreal 20-minute extended music video "Please Forgive Me" there. And in between, the building has been used to sell everything from beer to McDonalds. With a few exceptions, there are some common motifs among all these takes on Ponte: fire, garbage, garbage on fire, and of course, lots and lots of gunshots.

- For filmmakers, the building's appeal lies at the intersection of its weird history and weirder aesthetics, says Genevieve Hofmeyr. Her production company, Moonlighting Films, worked on the South African segments of Resident Evil: The Final Chapter, the sixth installment in the video-game-turned-action-movie series about a woman attempting to save humanity after a deadly virus turns most of the species into zombies. "From the minute the director [Paul W.S. Anderson] saw Ponte while scouting in Johannesburg, he recognized its unique architecture and immediately visualized a sequence there," she says. "The look and character of Ponte personifies urban grit. Its character has morphed over time to fit perfectly into a post-apocalyptic world." By "character" Hofmeyr likely means Ponte's longstanding and fearsome reputation as a "tower of babel," a "den of iniquity run by drug dealers and thugs," a "dirty, dangerous place" and a building that "wouldn't be lost in a sci-fi horror."

.....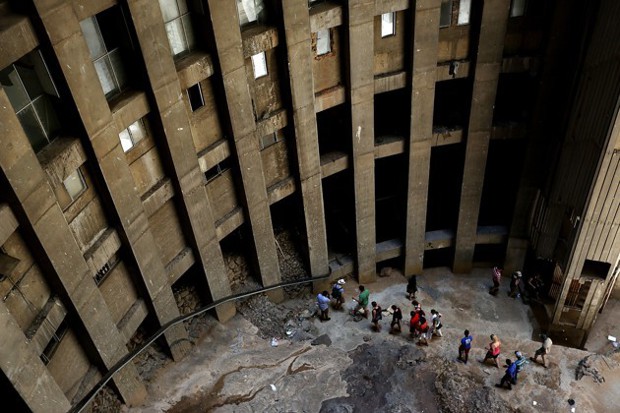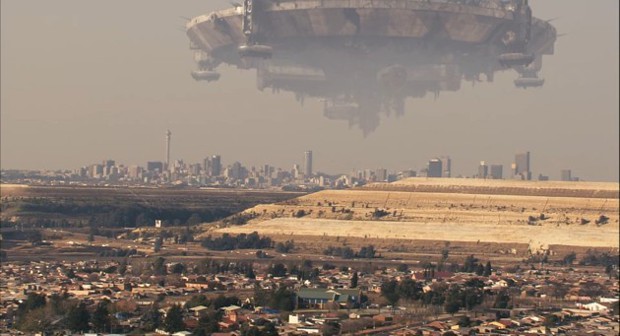 __________________
ASDFGHJK