This took forever to finally happen. They kept it hidden from the public, then all of sudden they announce construction. I love aquariums. When we lived in DC we visited Baltimore's aquarium often.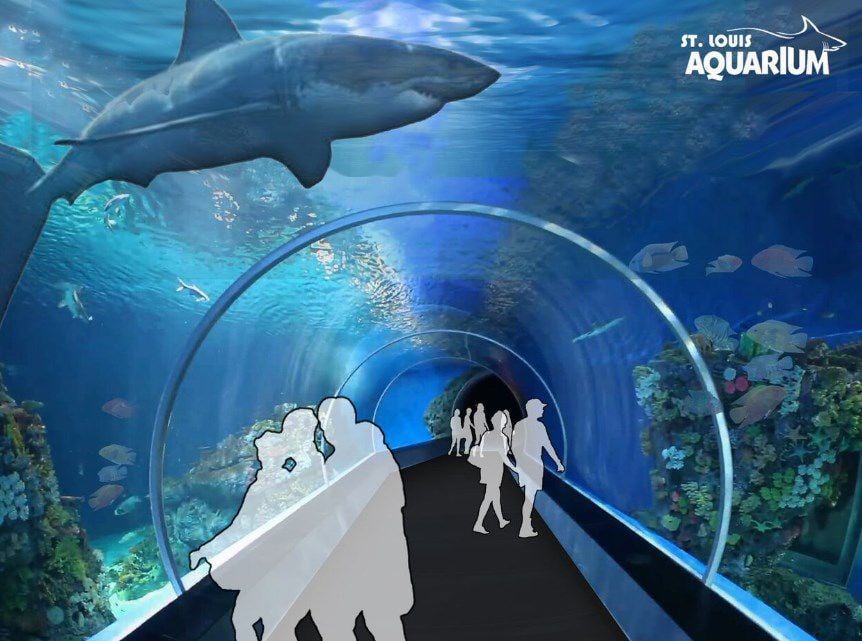 Quote:
Construction is planned to begin in fall 2016 with an anticipated completion in fall 2018.

"All of us at LHM are excited to bring this highly anticipated attraction to St. Louis," says Bob O'Loughlin, Chairman and Chief Executive Officer, Lodging Hospitality Management and owner of St. Louis Union Station. "The St. Louis Aquarium will anchor the development that will transform St. Louis Union Station and reposition it as a family attraction destination similar to Chicago's Navy Pier."

The 75,000-square-foot St. Louis Aquarium will be located in the former mall area within St. Louis Union Station. The $45 million attraction will feature one-of-a-kind exhibits and tanks with one million gallons of water housing thousands of aquatic species.

A Shark Tank holding one of the largest collections of sharks in the Midwest will be a highlight of the new attraction. The exhibit features a Shark Bridge, a unique V-shaped rope bridge that will suspend visitors just inches above the 385,000-gallon shark-filled tank. For guests brave enough to walk across, the Shark Bridge will offer a thrilling vantage point above the sharks, stingrays and hundreds of fish.

The attraction will be open 365 days a year from 9 a.m. to 7 p.m. One million visitors are expected annually.
http://www.stlouisunionstation.com/l...ouis-aquarium/