Just so people are aware - I didn't write the Pershing Square post, I just tracked down the missing pictures from
KevinW
's original post and republished it. I don't want to take credit for something I didn't do.
-----------------
We're jumping around a bit with this week's Julius Shulman posts. This is
"Job 2956: Crescent Professional Building (West Hollywood, Calif.), 1960"
. I've omitted an image looking along the street.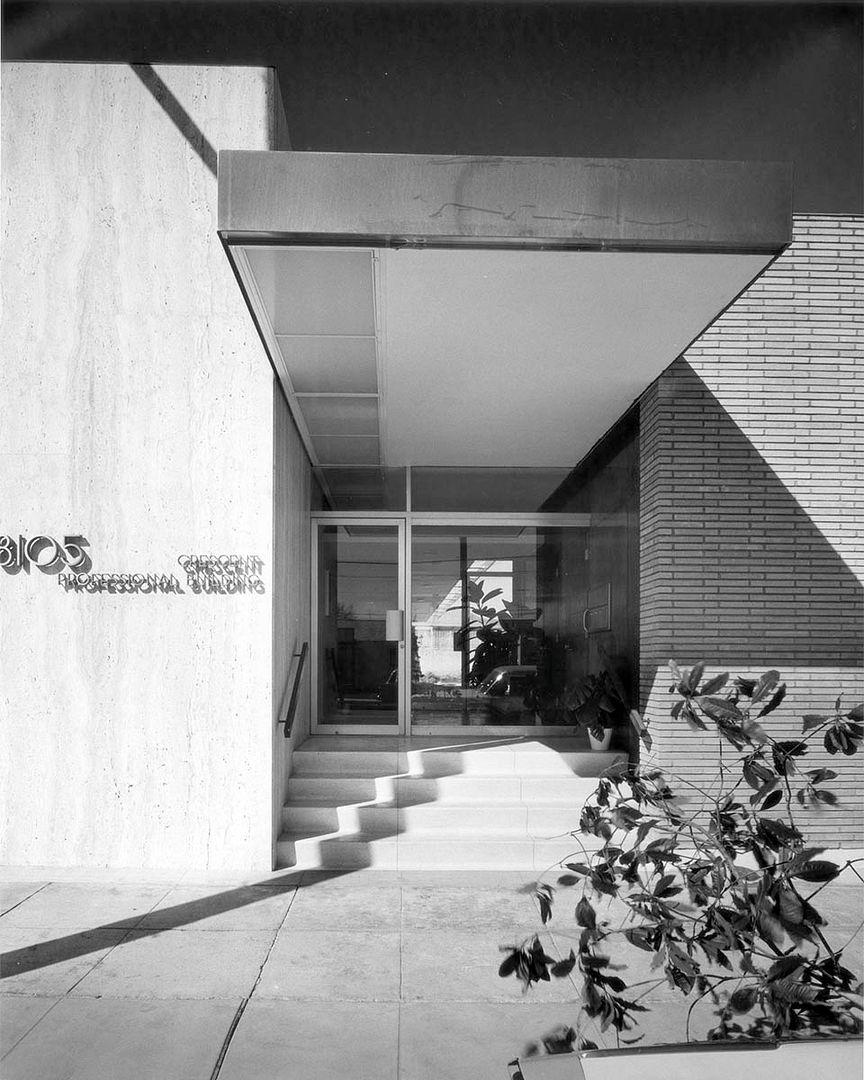 Here's the rear of the building.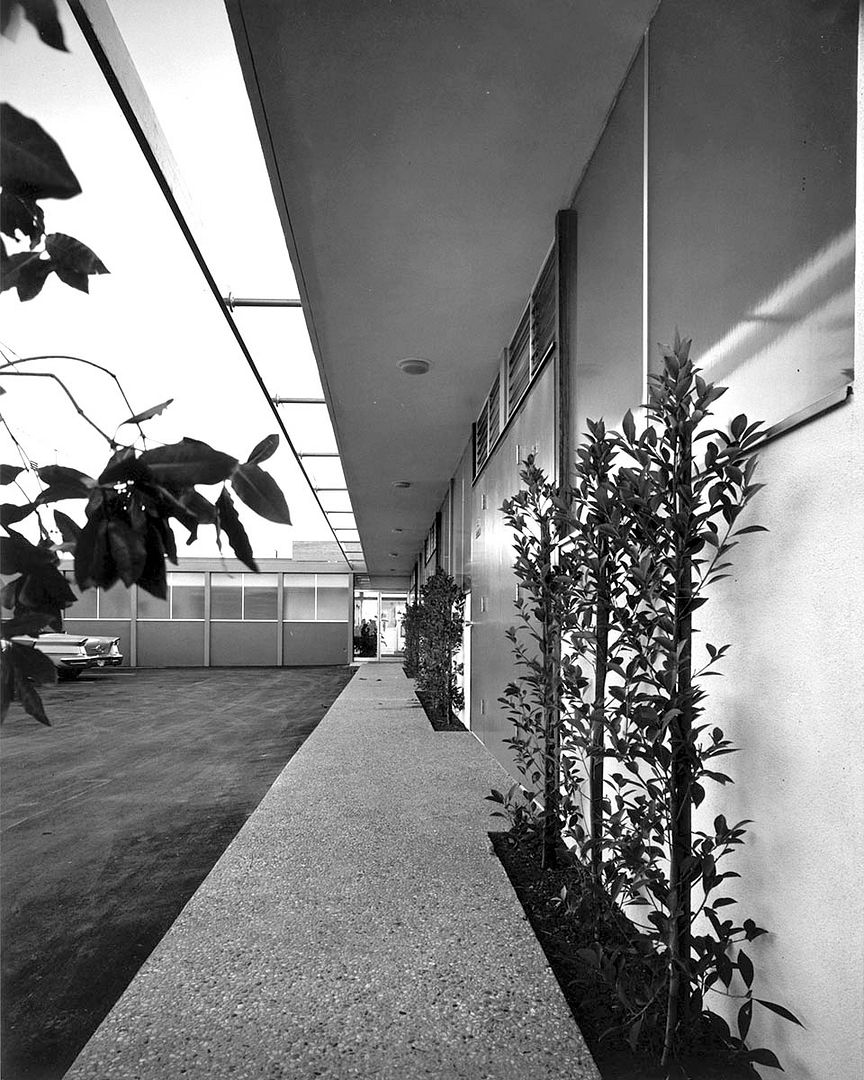 And now, the interior shots.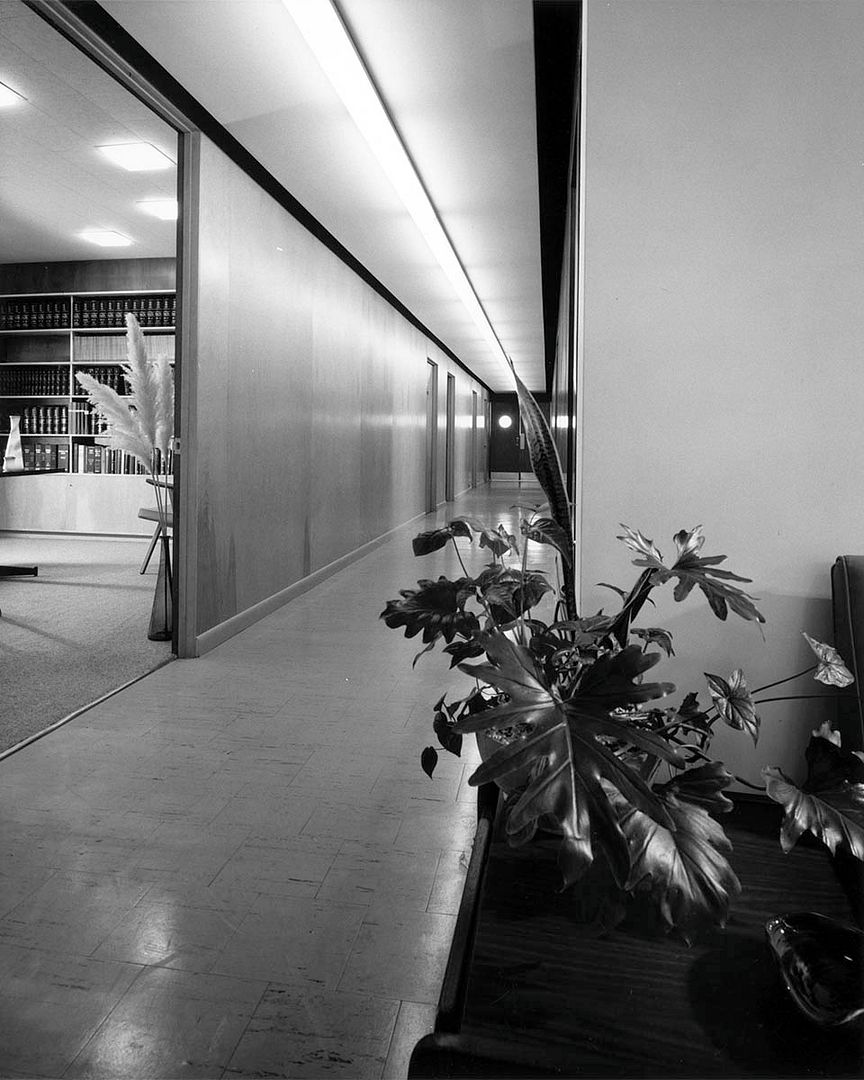 I wonder how long that desk stayed free from fingerprints!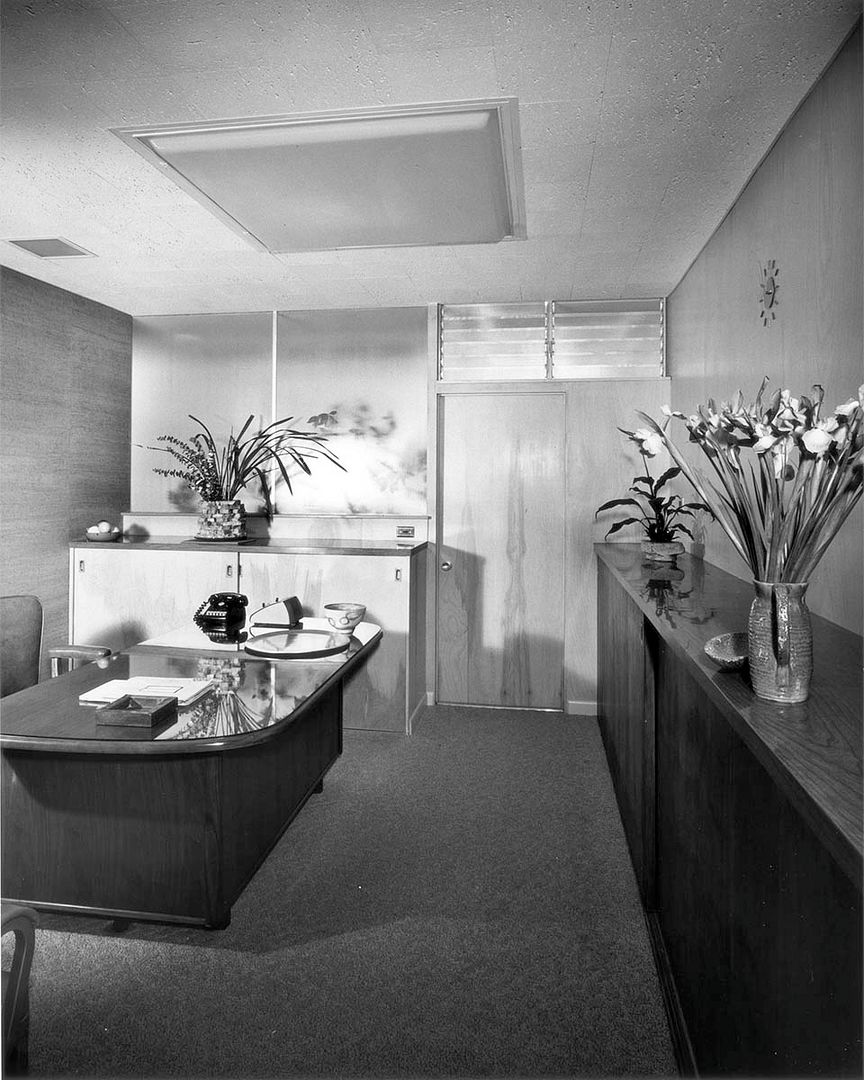 Does anyone recognize these gentlemen?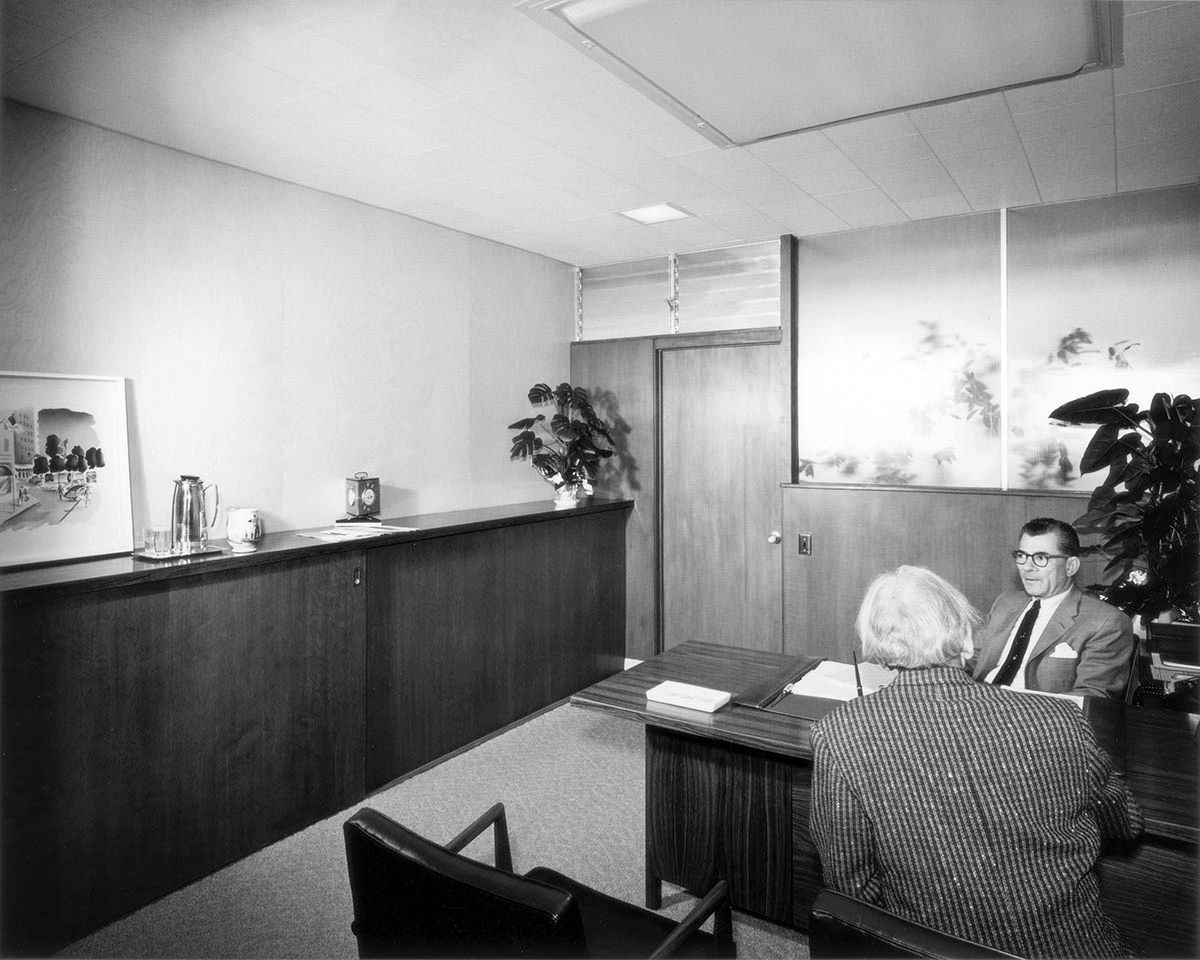 The office in this last image is a little plainer.
All from
Getty Research Institute
It's not mentioned in the title, but the description names Richard Neutra as the architect. From the outside, 8105 W 3rd Street still looks pretty much the same.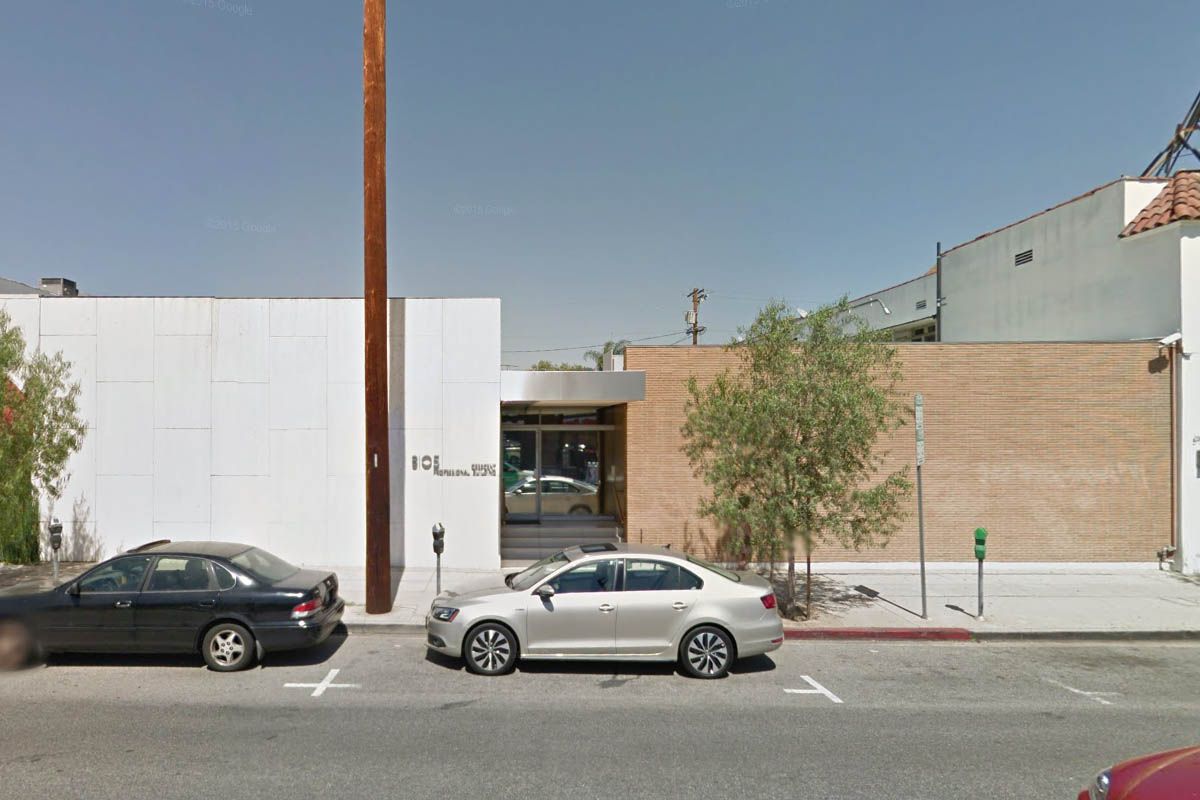 GSV