Update
Omniturm (190m), public+office+residential
u/c, ca. 8 of 46 fl
Morgan Stanley is the anchor tenant, expanding its Frankfurt-based business. US/UK law firm Hogan Lovells will also be moving to Omniturm. The offset levels from 15th to 20th fl will contain apartments.
Very soon the intersection of Grosse Gallusstr. and Neue Mainzer Str. will have some exciting perspectives to offer: It will be framed by four highrises in the four corners (170m - 115m - 190m - 109m), each edging the street.
Next to Omniturm a new Plaza will get created, see renderings below. By 2021 the four sides of this Plaza will be framed by four skyscrapers: Omnitum (190m), Commerzbank Tower (259/300m), FOUR II (173m), and MAX/FOUR I (228m+).
Overall it is a super dense construction site, with hardly any free space on the ground (the Plaza site belongs to a different project and still needs to get cleared). As you will see in the pictures the construction trucks stop in one of the two streets next to the tower and get directly emptied by cranes before leaving for the next trucks to stop by.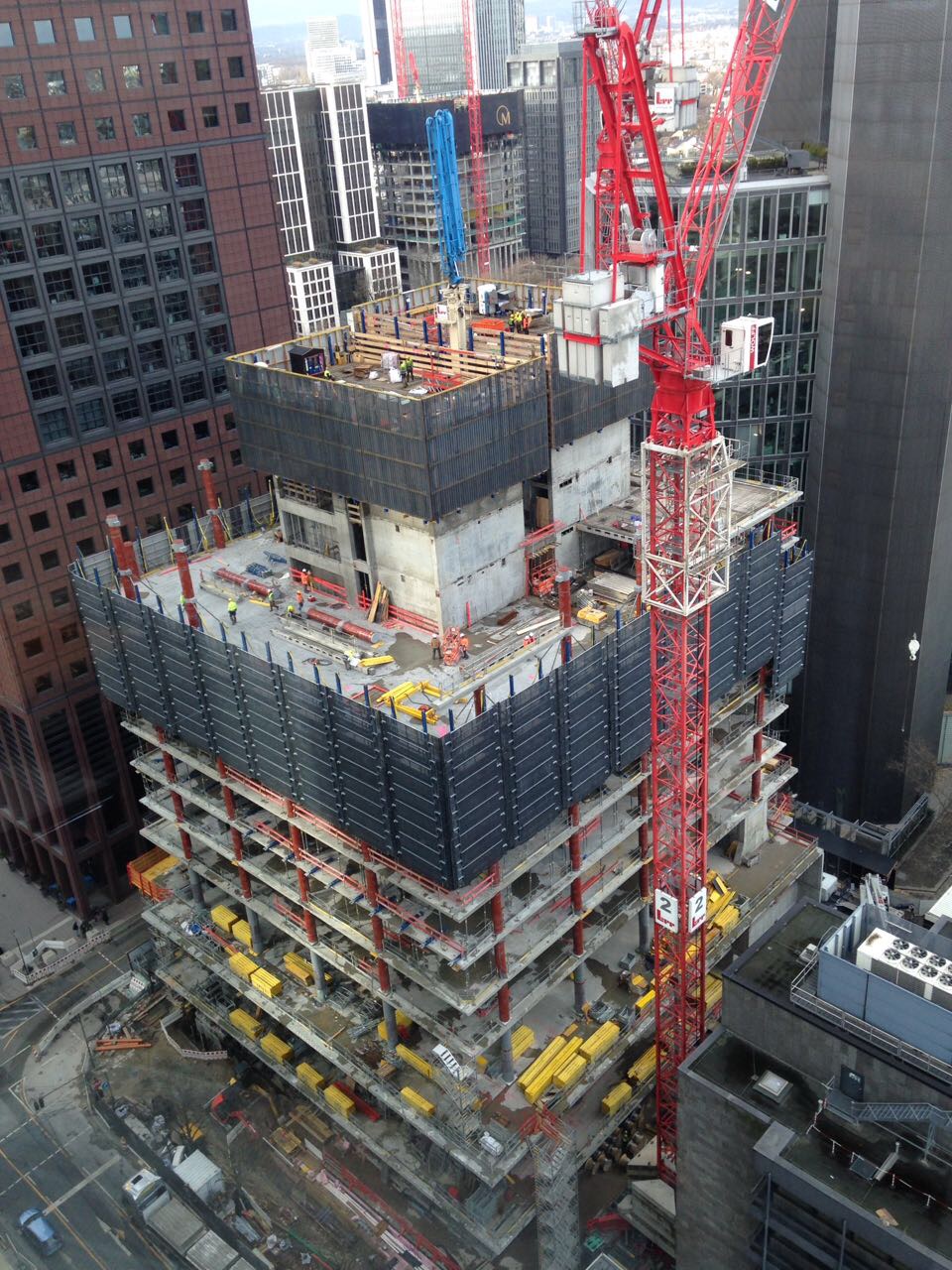 Telesniuk, DAF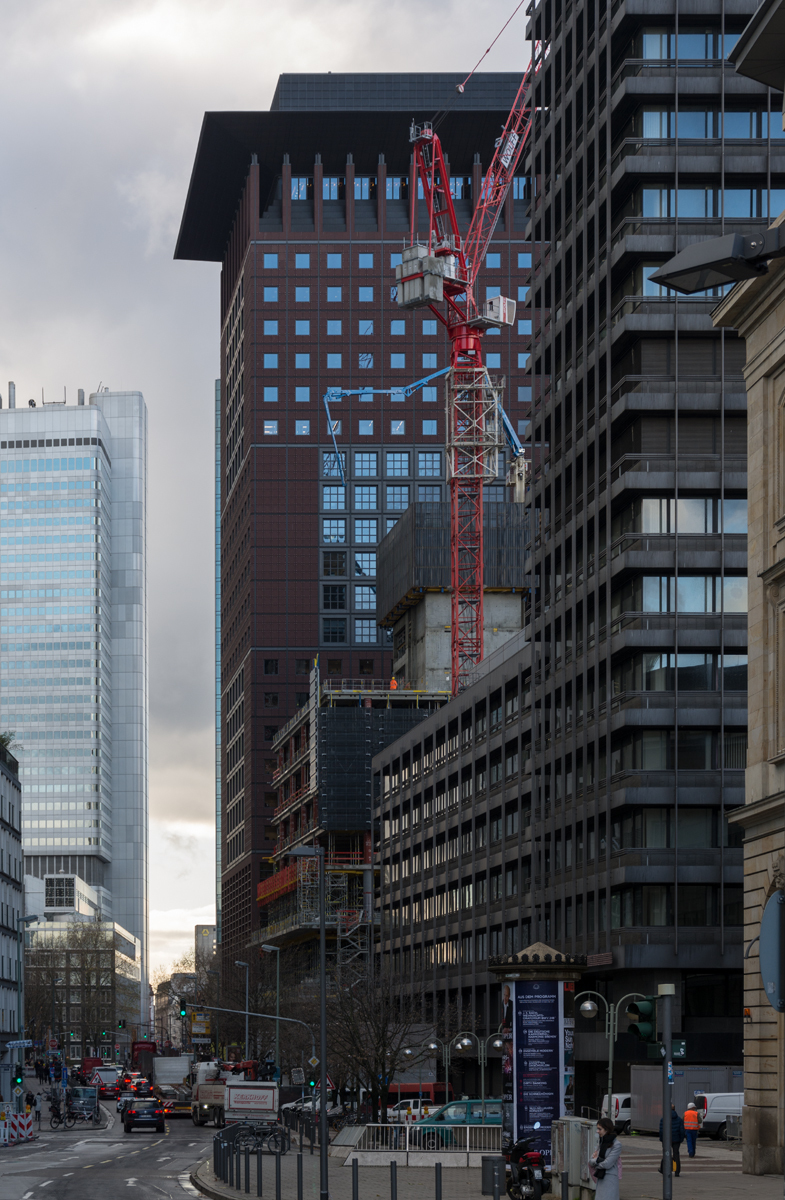 Adama, DAF
Ahligator, DAF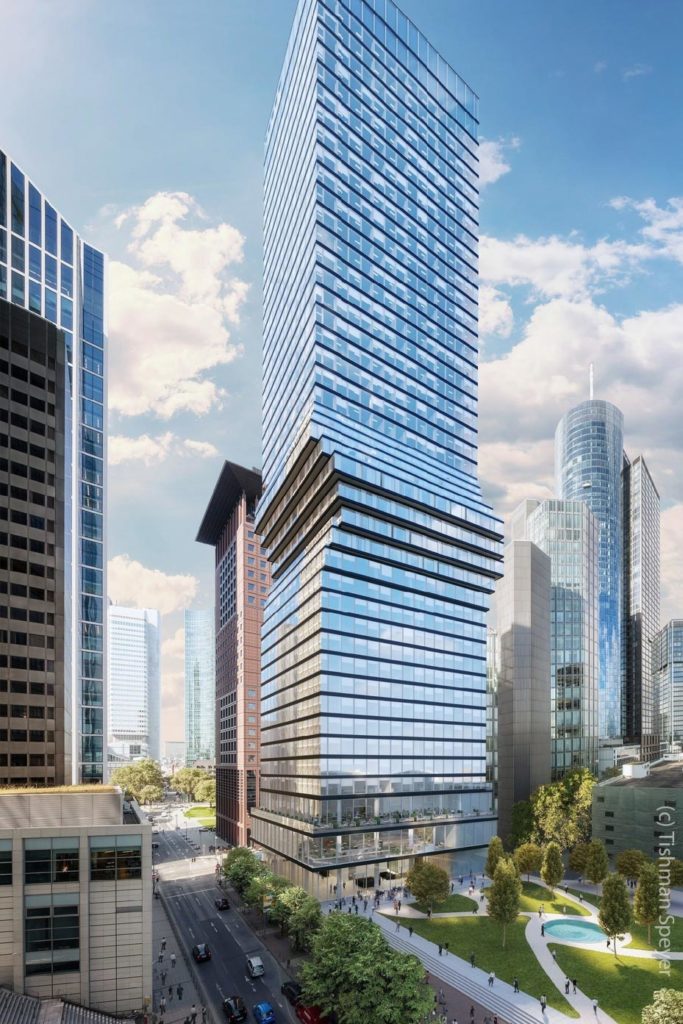 Tisman Speyer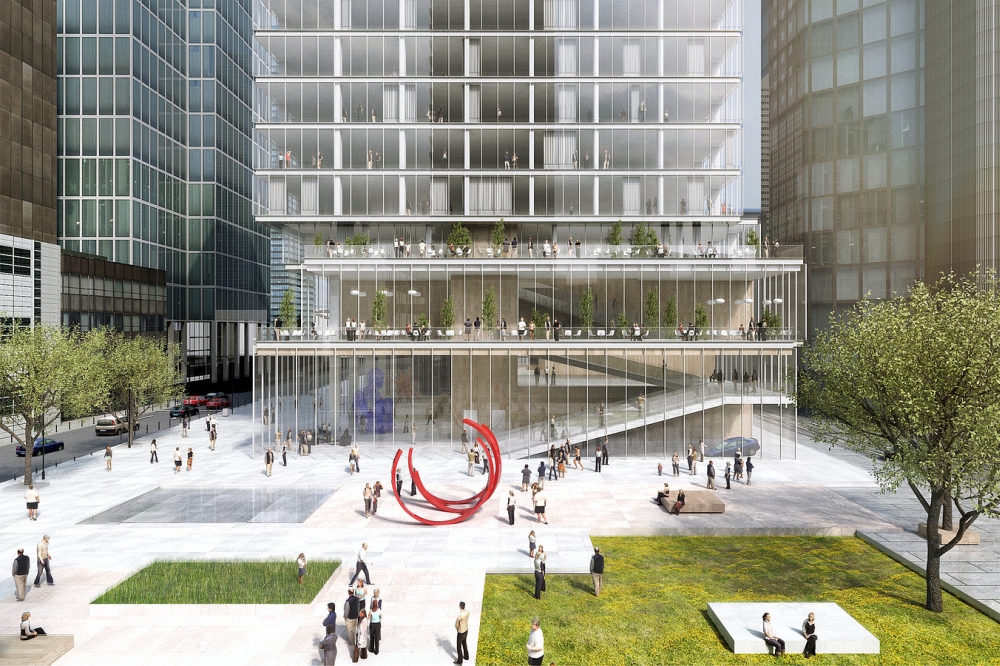 Tishman Speyer