Registered User

Join Date: Dec 2016

Location: San Francisco

Posts: 1,313
Banished Brutalism: Death knells abound for building style
---
Quote:
Updated May 12, 2017 1:25 a.m. ET

PROVIDENCE, R.I. — When an exposed concrete subway vault near the U.S. Capitol was painted white this spring, riders rejoiced at the brightened Washington Metro station. But some preservationists were unhappy, complaining that a "cardinal rule" of the Brutalist style was broken.

Brutalism, which got its name from a French word for raw concrete, has been sparking public battles ever since the architectural style flourished in the 1960s and 1970s, spawning buildings from Boston to Belgrade.

Now, the era's aging structures are being declared eyesores and slated for demolition in cities around the world. Or, as in Washington's Union Station, their austere features have been softened.

. . . Structures headed for imminent demolition include an office building in York, England. A church in Atlanta was razed this spring, and the McKeldin Fountain near Baltimore's Inner Harbor disappeared this year. Structural problems can also hasten their death. Earthquake concerns in the San Francisco Bay Area doomed architect Mario Ciampi's landmark Berkeley Art Museum, which remains vacant and has been replaced with a new museum nearby.

For all the Brutalist buildings that go down without a fight, a few get a loving farewell. In downtown Providence, kazoo-playing mourners recently held a funeral procession and gave eulogies as demolition crews prepared to tear down the John E. Fogarty Building, built as a government welfare office in the 1960s . . . .

Not everyone thinks the Brutalist style is ugly. In Sydney, Australia, tenants of a public housing high-rise overlooking the harbor and the city's opera house have been fighting to protect the terraced building by getting it listed on a historical registry. A chain-link fence was erected this week as both sides await a court ruling that could decide what happens next.

"True Brutalism is at once elegant and sexy," wrote a columnist defending the building in The Sydney Morning Herald last year. "It's a style that esteems strength and raw honesty, but especially as juxtaposed against the delicacy of glass, the sway and spike of nature, the play of light."

It's not an accident that Brutalist buildings are often public, from DC's forbidding FBI headquarters, which is likely fated for demolition, to housing complexes in Europe and college campuses, city halls and county administration offices throughout the United States.

"A lot of them were sort of left-leaning, very progressive and interested in creating a new style that was in opposition to the high modernism that you saw on Park Avenue," Angell Brown said . . . .

There's hope for some Brutalist buildings, including a vacant office tower designed by famous architect Marcel Breuer that looms over Interstate 95 in New Haven, Connecticut . . . . Ikea, which owns the property, is allowing artists to use the building as a pop-up exhibit this summer and is entertaining proposals from developers who want to creatively refurbish the building . . . .

https://www.wsj.com/articles/APe2451...0f4c818ce9ea9f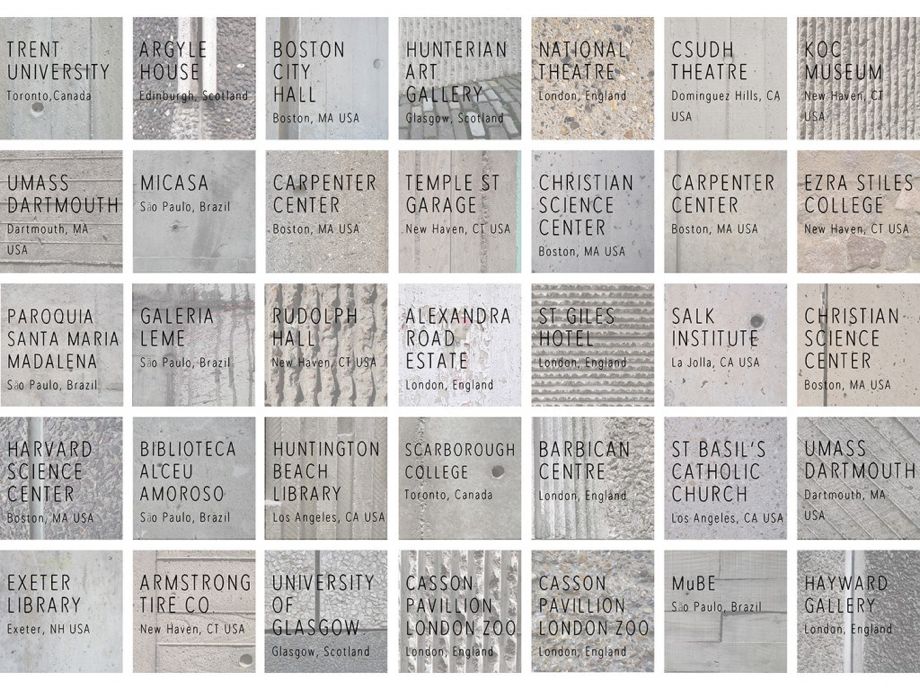 http://www.slate.com/blogs/the_eye/2...rom_roman.html