Been a while since I posted some of my maps, so here's a fresh batch!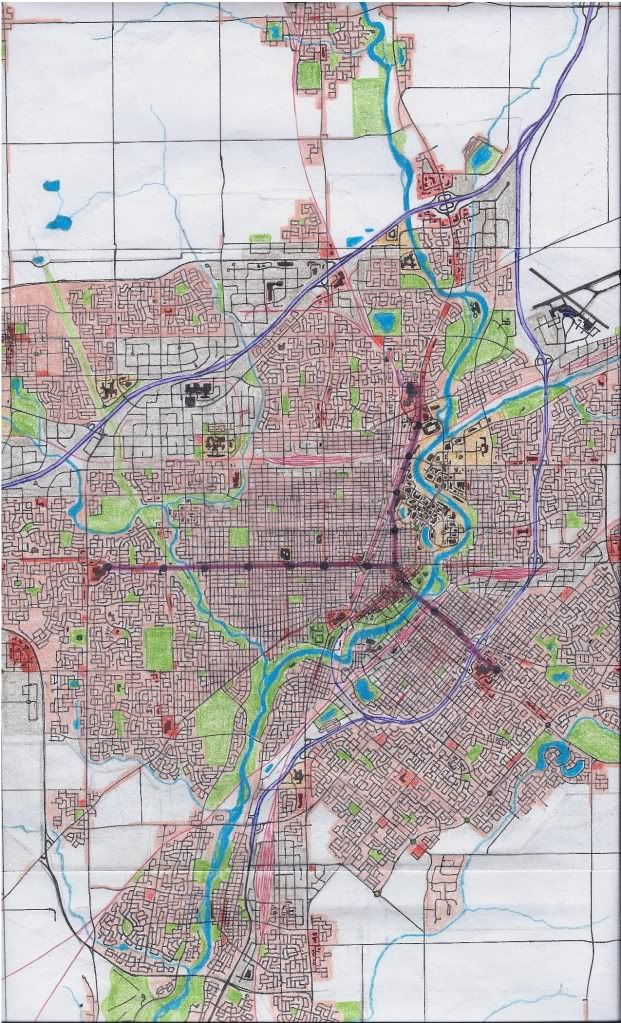 The design of this city was inspired by the mid-sized cities of Southwestern Ontario, like London and Kitchener-Waterloo. There is a light-rail system consisting of three lines which start at suburban malls and converge downtown. It's in pink, and the stations are the large black dots.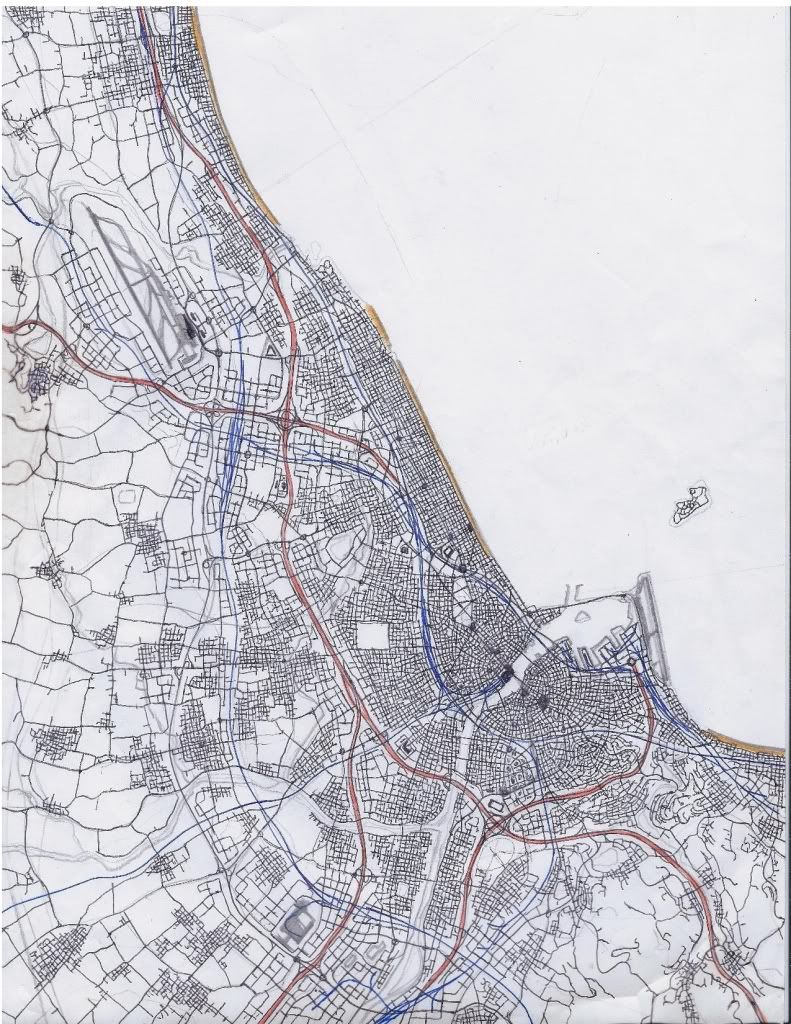 The inspiration for this city came from Italian cities on the Adriatic Sea.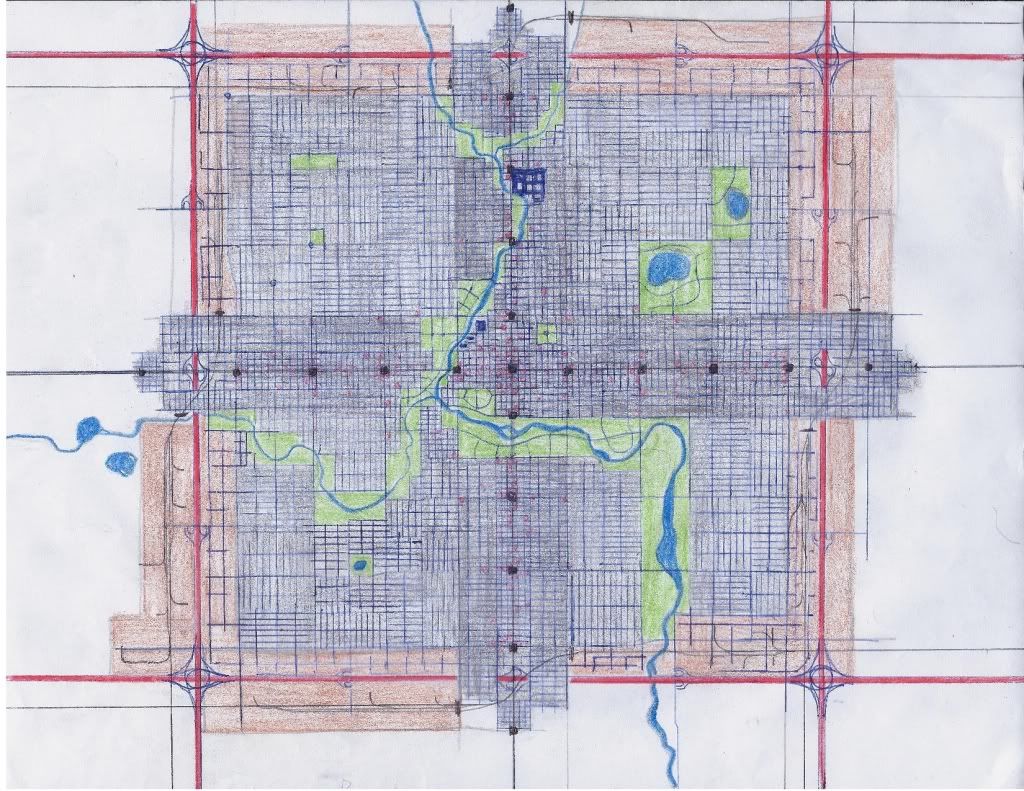 This is a more detailed map of a plan I had for an ideal neighbourhood. The map below explains it: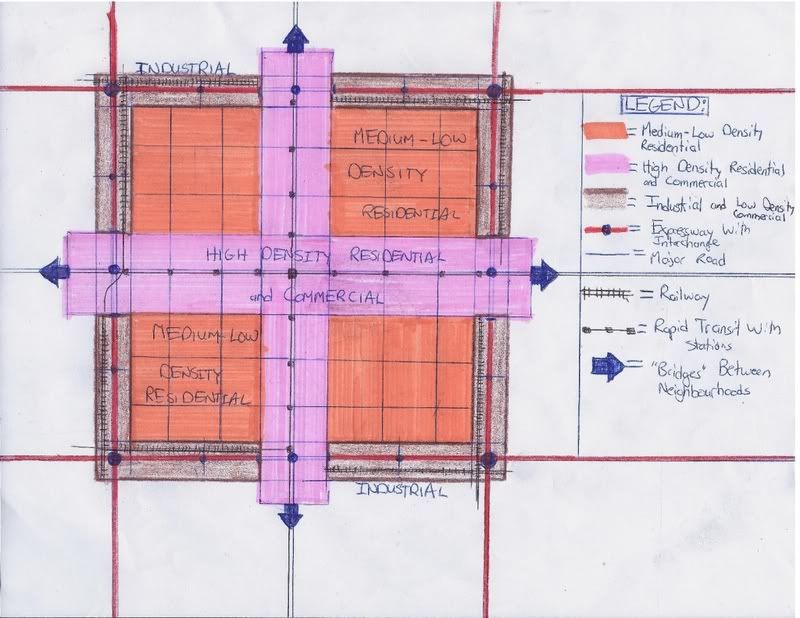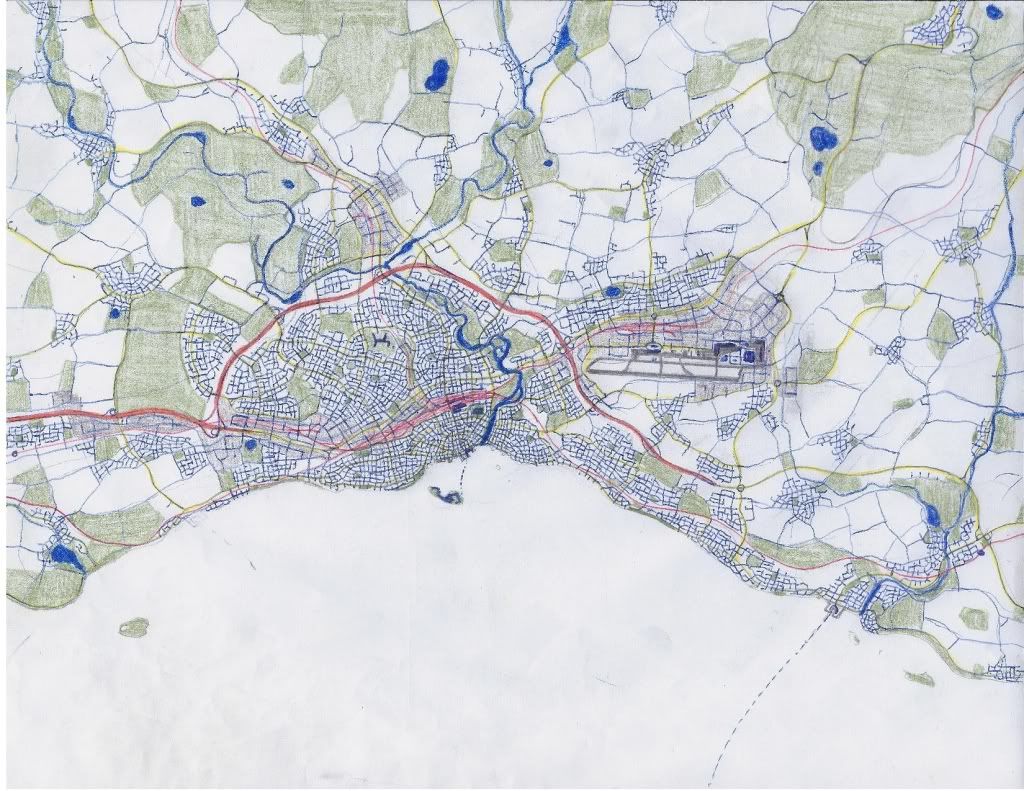 This is supposed to be a German city on Lake Constance.
Hope you enjoyed the maps!