Quote:
Originally Posted by
ethereal_reality
While I was looking through Pasadena pics (searching for white band uniforms) I happened upon this photograph in a
PDF
.
It appears to show a single family home (or pool house?) next to a defunct swimming pool.
Is this the remnants of the old Brookside Park swimming pool?
__
I don't think Brookside ever extended south of the Colorado Street bridge, that's Lower Arroyo Park.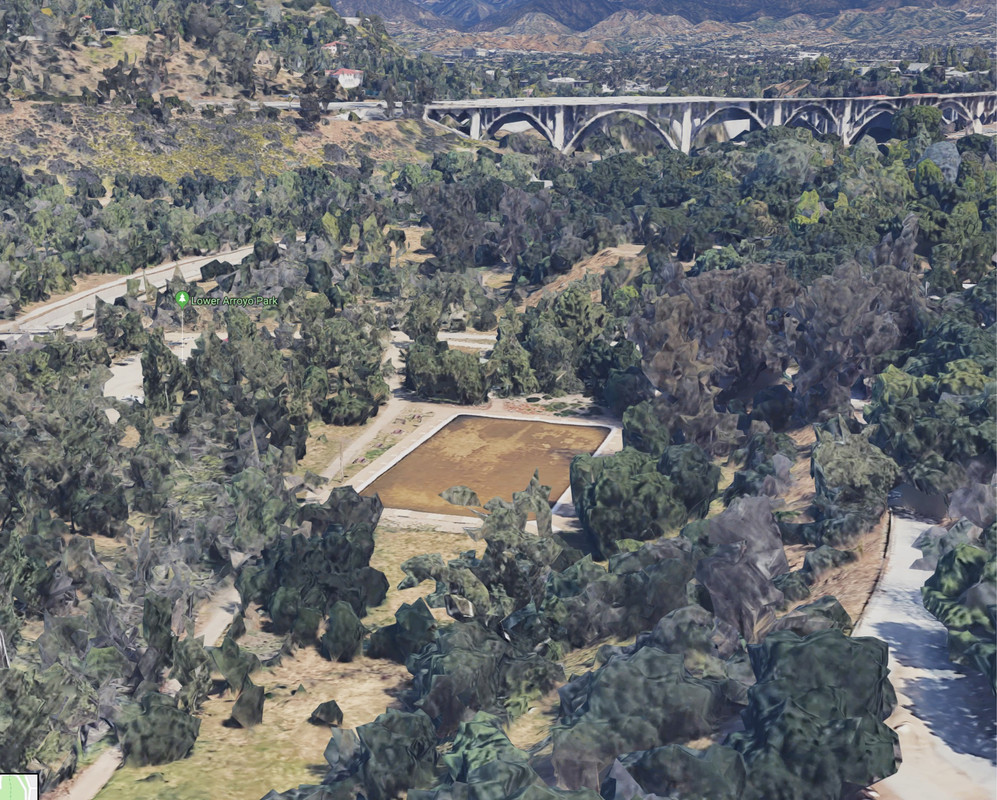 Google Maps
The little building(poolhouse) still seems to be there(at least the size and shape is the same) and is the Pasadena Casting Club.
ETA: Being a good minion, I went back to look at what the Pasadena Casting Club was. It's Casting related to fishing, no casting couch. The building in ER's photo is the same one that's currently there, looking at the street view. The "swimming pool" is what the club used for casting, it seems to be bigger now than in ER's photo.