MUMBAI | Lodha Bellissimo | 252 M | 50 FLOORS
Until the construction of Oberoi Skyz 65 storey twin-towered Oberoi Skyz late last year, two of Mumbai's biggest property developers were in a competition to build Mumbai's tallest all-residential building: SD Corporation with their Imperial Twin Towers, and Lodha group with their signiature tower
Bellissimo
.
The design is in view of the Indian ocean, and reflects it in the gently-contoured sea-wave inspired façade and a wave-like roof element. It's location right next to the Mahalaxmi racecourse offer unrestricted and breathtaking views of the ocean.
Constructed on the former Apollo Mills, Lodha Bellissimo can properly be called Mumbai's first "garden" skyscraper. Perched on a podium covered in gardens and cascading waterfalls, in a lush 18800 sq m landscaped plot of which 94% of the area is comprised of jungles, gardens, reflecting pools and water fountains including a serene Hindu temple set in the middle of the forest, the aim is to bring the lushness of the Indian jungle to a resort-like residential enviroment.
Bellissimo will have a unique Sky Garden every fourth level. The Sky Gardens feature dense foliage of exotic and native flora and even fauna (with birds nests for parrots, humming birds) developed by biologists that aims to strengthen local ecological diversity.
The complex also includes a club with spas, swimming pools, athletic centres, yoga and meditation halls, and a well stocked library. The flats themselves are fully automated with some of the world's most advanced security systems.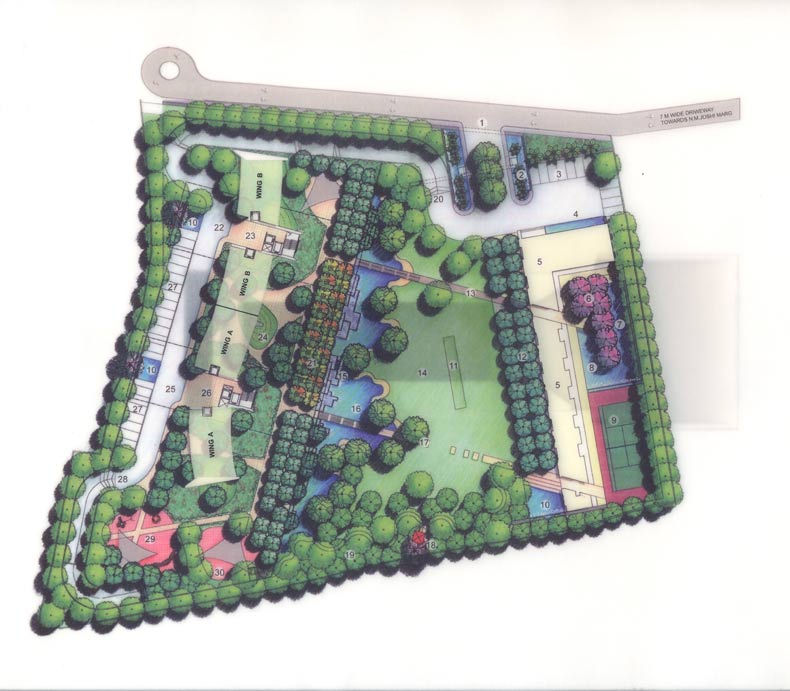 The project has already broken ground, and completion is expected by 2009. However, it, unlike SD Corporation's Imperial Towers, was robbed of its 'Mumbai's tallest tower' title well before it hit the 10th storey in construction.
Cheers,
Jai