Registered User

Join Date: Dec 2012

Posts: 77
Omaha | ConAgra Redevelopment
---
$500 million proposal to transform Conagra campus includes housing, offices, access to lake
Cindy Gonzalez
Omaha World-Herald
December 8, 2017
http://www.omaha.com/money/million-p...c7d4fccaf.html
Quote:
A new two-block-long plaza lined with new housing, restaurants, offices and green space is the centerpiece of a proposed $500 million redevelopment that would dramatically change the Conagra Brands downtown Omaha campus.

Conagra announced today that it selected Hines, a Houston-based global real estate firm, to lead the reboot of its sprawling riverfront home that lost its corporate flag last year to Chicago.

Envisioned as a 10-year project that breaks ground in 2019, the initiative would build nine new structures containing roughly 500,000 square feet of office space, more than 80,000 square feet of retail space, a boutique hotel with up to 200 rooms and about 900 new residences.
Omaha World-Herald via Munoz Albin, Hines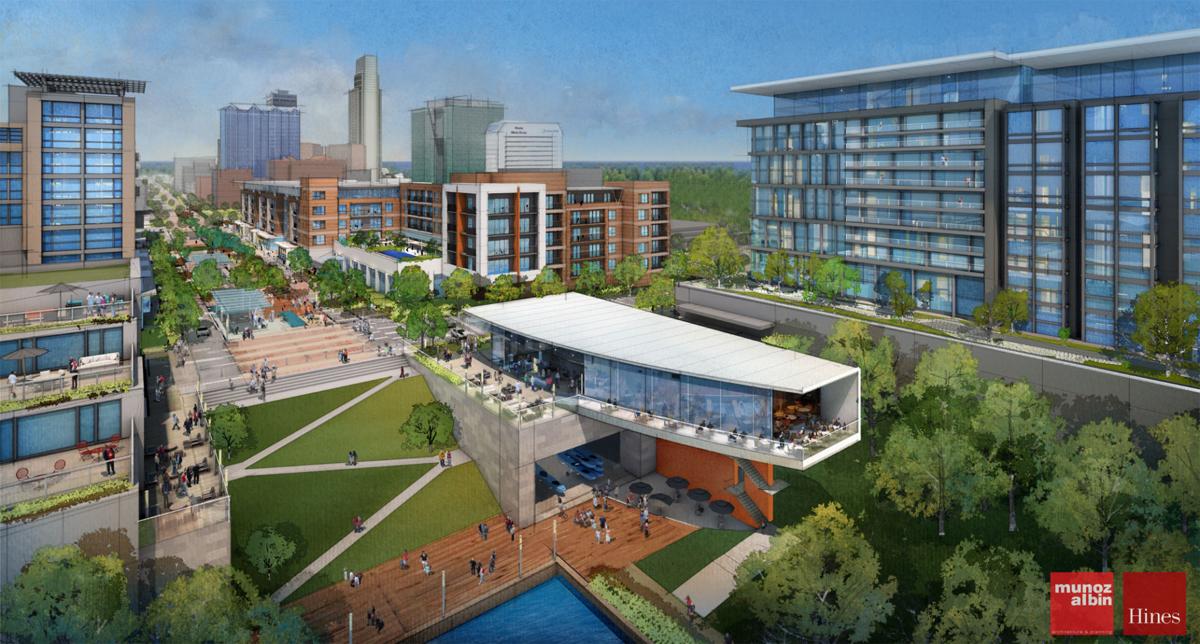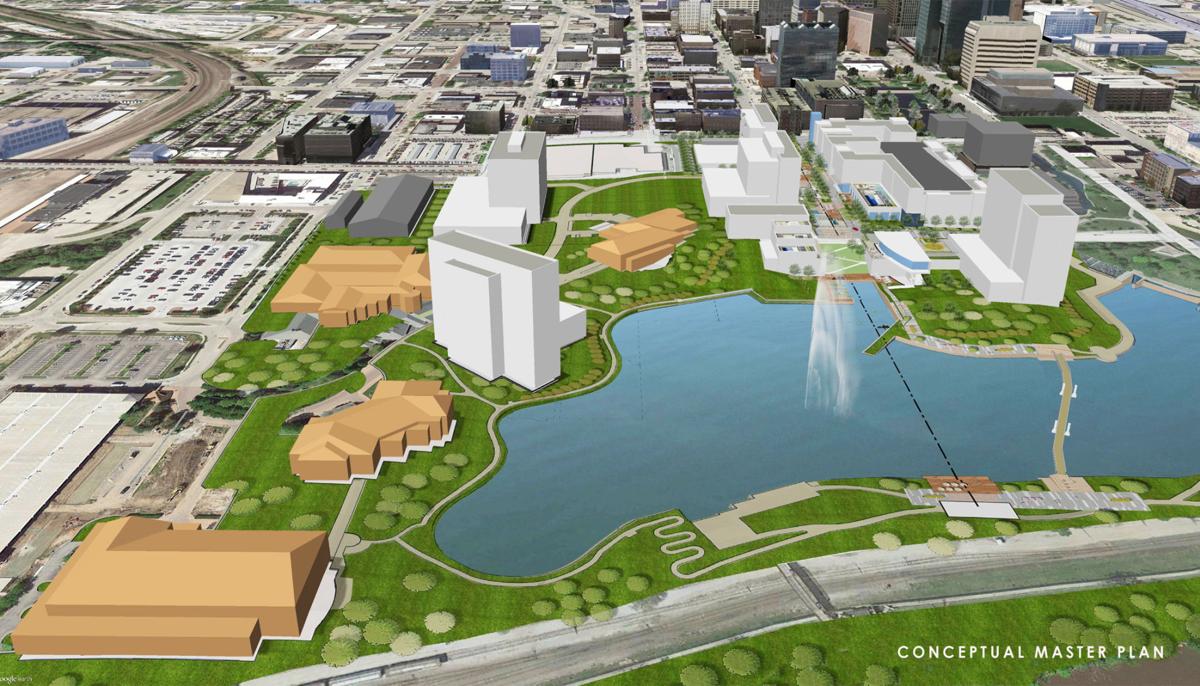 http://www.omaha.com/money/million-p...c7d4fccaf.html