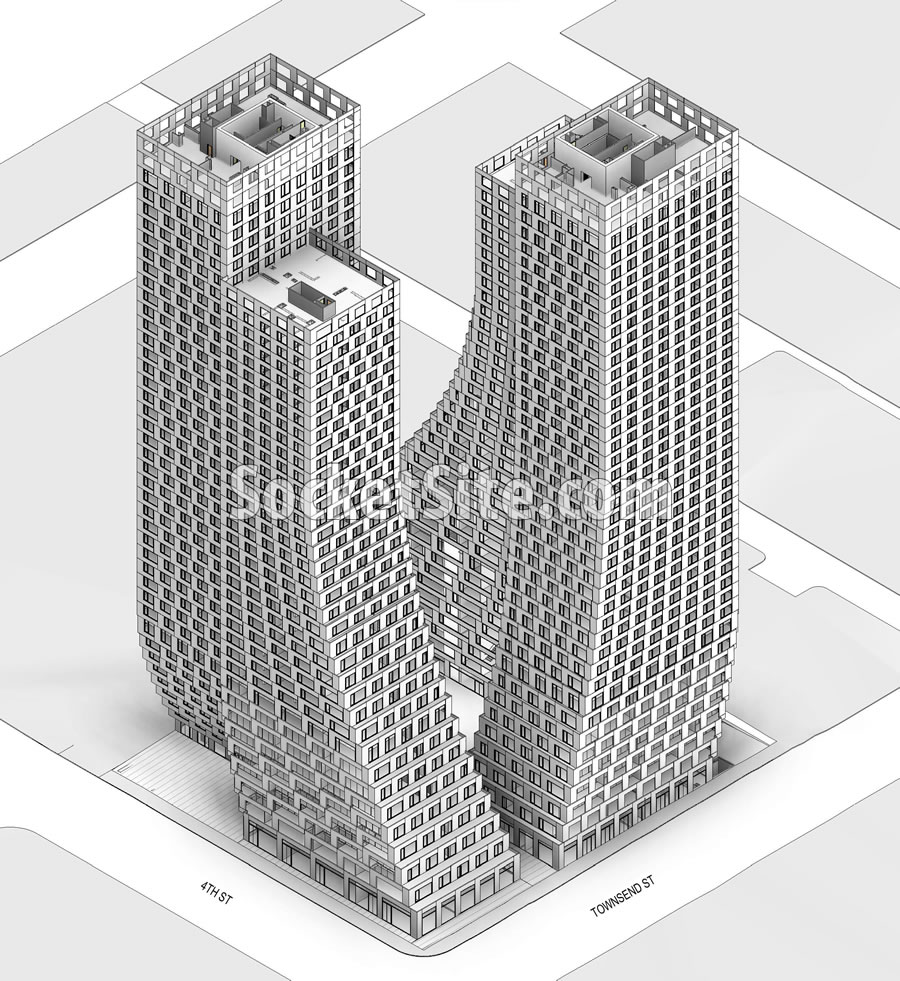 Address: 655 4th Street
Cross Street: Townsend
Architect: Bjarke Ingels Group (BIG)
Developer: Tishman Speyer
Height: 420 feet (each tower)
Stories: 39 (each tower)
Residential Units: 907 market rate (184 studios, 353 1-br, 309 2-br, 46 3-br, 15 lofts)
Retail Space: 27,000 sf
Garage: 450 cars, 316 bikes
The site currently: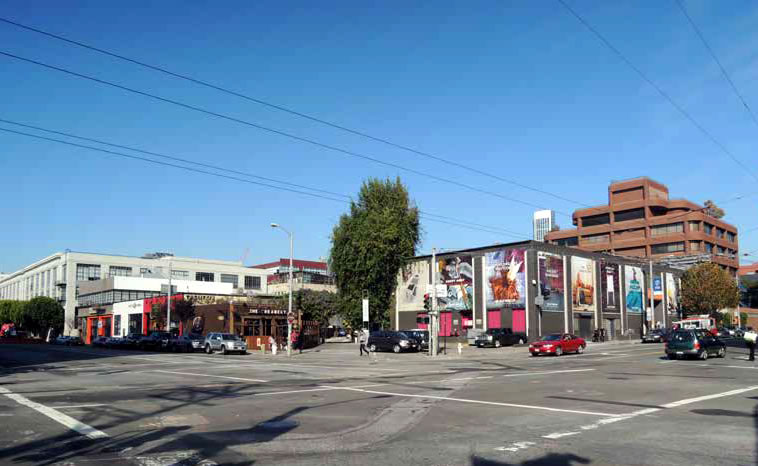 Quote:
Tishman Speyer has formally filed their application to move forward with the development of two modern towers stretching across seven Central SoMa parcels (including those currently occupied by The Creamery, HD Buttercup, The Iron Cactus, United Barbell, TwentyThree and Waterfall) and rising up to 420 feet in height on the northeast corner of 4th and Townsend.

Each [of the two structures] would be made up of a podium and two tower segments, one 50' taller in height than the other. Unlike a typical building, where each floor is the same square footage, these buildings would have large ground floors and each subsequent floor would be slightly smaller than the floor below it until approximately half way up the building when all floors become uniform in size. This design creates a cantilevered affect allowing for private terraces on the lower portions of each building.

Further, cantilevered floors are placed in such a way as to allow for the two tower segments to operate as separate structures until the eighth floor where they connect as one building. The two towers would be placed on the site as essentially mirror images of each other. This design will give the impression of four distinct buildings.

Access to the development's four residential lobbies would be provided through an inner publicly-accessible courtyard and plaza which would be ringed with retail as well.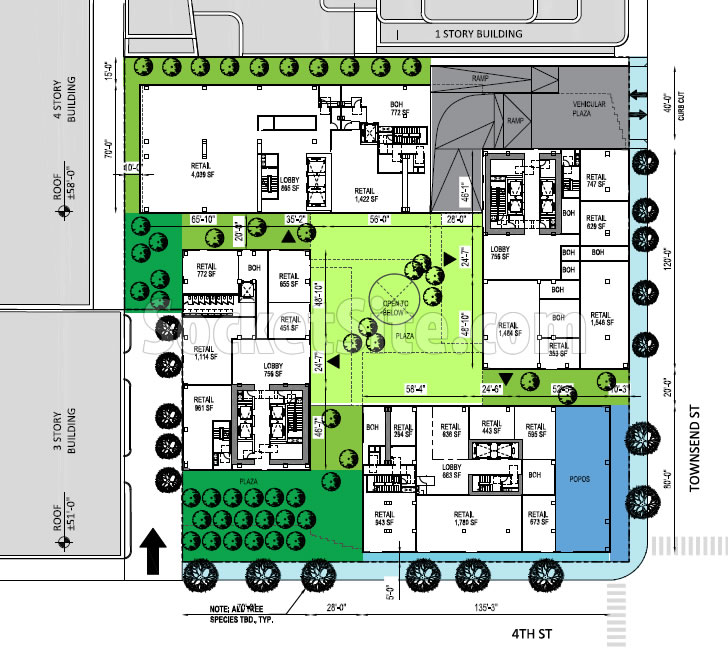 Much more detailed information about the building dimensions and setbacks at
SocketSite
.